36th Annual Dr. Martin Luther King Jr. Interfaith Memorial Service
The Northern Nevada Dr. Martin Luther King Jr. Memorial Committee presents the
36th Annual Dr. Martin Luther King Jr. Interfaith Memorial Service
Honoring Local Community Members by presenting The
Reverend Onie Cooper Humanitarian Award
Reno, NV, January 7— The Northern Nevada Dr. MLK Jr. Memorial Committee in cooperation with the Nevada Interfaith Association, invites the community to the 36th Annual Dr. Martin Luther King Jr. Interfaith Memorial Service. The event will honor Lonnie L. Feemster for his community service with the Reno/Sparks NAACP and the Progressive Leadership Alliance of Nevada (PLAN) for their courageousness to bring together diverse and potentially competing organizations into one cohesive force for social and environmental justice in Nevada.
Pastor Debra A. Whitlock Lax, Bethel AME Church, Sparks, the keynote speaker. The theme for this year is "Reclaiming Black Joy."
The Northern Nevada Dr. MLK Jr. Memorial Committee has been working to ensure the memory of Dr. Martin Luther King Jr. stays alive in Northern Nevada. They hope this event will inspire the community to take action to support human and civil rights in their day-to-day interactions and work.
This event will be held on Sunday, January 16th at 5:00 pm at the McKinley Arts & Culture Center, 925 Riverside Dr. Reno. Our goal is that this event will inspire the community to take action in support of human and civil rights in their day-to-day interactions and work.
About Nevada Interfaith Association: As a fellowship, the Nevada Interfaith Association promotes collaborative and cooperative relations, encourages the sharing of information among all faiths, advances multi‐faith participation, and fosters a climate favorable to diverse religious and spiritual expression. We work with our members and the community at large to support inclusion, kindness, charity, love, and respect among all religious groups and residents of Nevada. Our goal is to understand and honor all faiths, cultures, and beliefs. We create an environment of understanding through communication, having an open mind and open heart, and joining together to focus on what unites us while respecting how we differ.
The Northern Nevada Dr. MLK Jr. Memorial Committee Members:
* Chair: Rev. Sherman Baker, Nevada Interfaith Association
* Honorary Chair: Mary Cooper
* Megan Berner, City of Reno Government (Arts & Culture)
* Dr. Carina Black, Northern Nevada International Center (NNIC)
* Donald Gallimore, Reno/Sparks NAACP
* Patricia Franklin Gallimore, Reno/Sparks NAACP
* Alexis Hill, Board of County Commissioners, Washoe County
* Alex Goff, Reno Human Rights Commission (RHRC)
* KaPreace Renae Young, Shades of Queening Board Member and Washoe County School District
Contact:
Sherman Baker, Chair of the Northern Nevada Dr. MLK Jr. Memorial Committee and member of the Nevada Interfaith Association
Nevada Interfaith Association 
775.505.7506
Shermanwbaker@gmail.com 
nevadainterfaith.org 
NIA Luncheon - Semi Annual
WEDNESDAY, OCTOBER 13, 2021 12:00 – 1:30 PM
We joyfully gather NIA participants together. After a welcome from the NIA President, and Father Chuck Durante (Rector of the Cathedral). We will have lunch together and a brief presentation of universal value [program to be announced].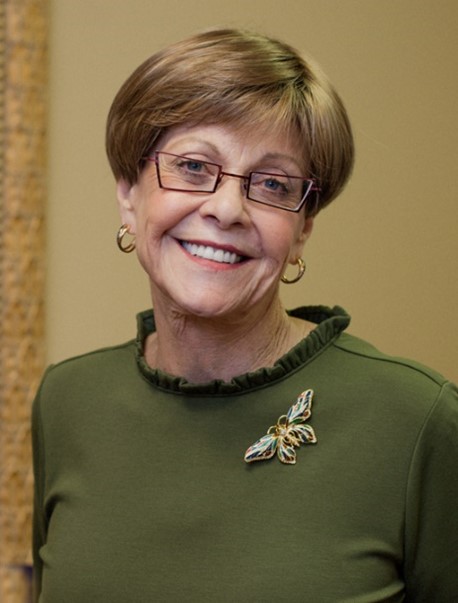 NIA President's Message 2018
The beginning of a new year is always a great time to reflect on what an organization has accomplished over the past year and then to project ways to make improvements and to enhance our purpose as an organization. A new beginning, a clean slate, is exciting to contemplate and to begin planning for new opportunities to be of service to the interfaith community here in Reno and Northern Nevada. I'm reminded of the phrase "good, better, best, never let it rest 'til your good is better and your better, best," which keeps running through my head as I look at what we accomplished last year and evaluating how we can improve on it.
We started 2018 as we have done for several years, taking a supporting role in the MLK Holiday Committee which sponsored a service and also a caravan drive for Martin Luther King's 50th anniversary of his death. NOW, "No Opportunity Wasted" was selected for the Onie Cooper service awardwhich was presented to Barbara Bolton from NOW at the NNBCAS event held at the Atlantis Resort on on Mlk Day.
After three years of work, one of the highlights of the Spring was the official ribbon cutting of the Interfaith Spiritual Center at Renown on which NIA and Renown collaborated to bring about its existence. Renown hosted the annual Spring luncheon for community faith leaders in the Mac Auditorium. Those who had not seen the Spiritual Center were invited to tour the facility after our luncheon meeting
Our annual Nevada Interfaith Prayer Breakfast had a large attendance with over 400 attendees. The theme for the event was The Sounds of Service and featured the many non profit organizations and individuals that provide such needed service in our community. NNBCAS was presented the annual vision award. The organization was created around the kitchen table—-years ago and has tirelessly promoted the culture of the African American population in Reno and is instrumental in providing educational scholarships to disadvantaged youth in the community. Late Fall, our NIA luncheon was held at the Indian Curry Kabab restaurant where the many faith and non profit organization in attendance were able to share information to those attending that was relevant to our purpose of building and increasing mutual respect and understanding .
One of the new endeavors was a pilot project. Nevada Interfaith Youth Summit entitled Voices for Change. It was an Interfaith Youth Conference held November 17 on the UNR campus in cooperation with the cultural diversity department. 70 youth from diverse cultural and religious backgrounds met together for a full day to participate in interactive leadership exercises, and to learn about Anxiety, Depression and Suicide among teens, to learn how to communicate and connect with others and to learn about what is happening in your backyard – a look at Awaken, Eddy House, Northern Nevada Foodbank and homelessness in the community. The youth summit set a goal to find a service project in which they could participate. A Youth Skate-A Thon was held February 18 to raise pledges to support the Eddy House – a kids helping kids project. The service project raised a little over $7,000. The Thanksgiving service was moved to the Sunday evening before Thanksgiving which turned out to be a fortuitous decision, surpassing any other year with 800 in attendance. The keynote speaker was able to present both for the Youth conference and for the Thanksgiving service. The theme Sounds of Gratitude was highlighted by five different musical venues , the keynote speaker, Dr. Hank Smith, and the various interfaith prayers delivered.
Here's to another year of dedication and service in the Nevada Interfaith Association for 2019.
Sincerely,
Pat Meidell
President,
Nevada Interfaith Association.