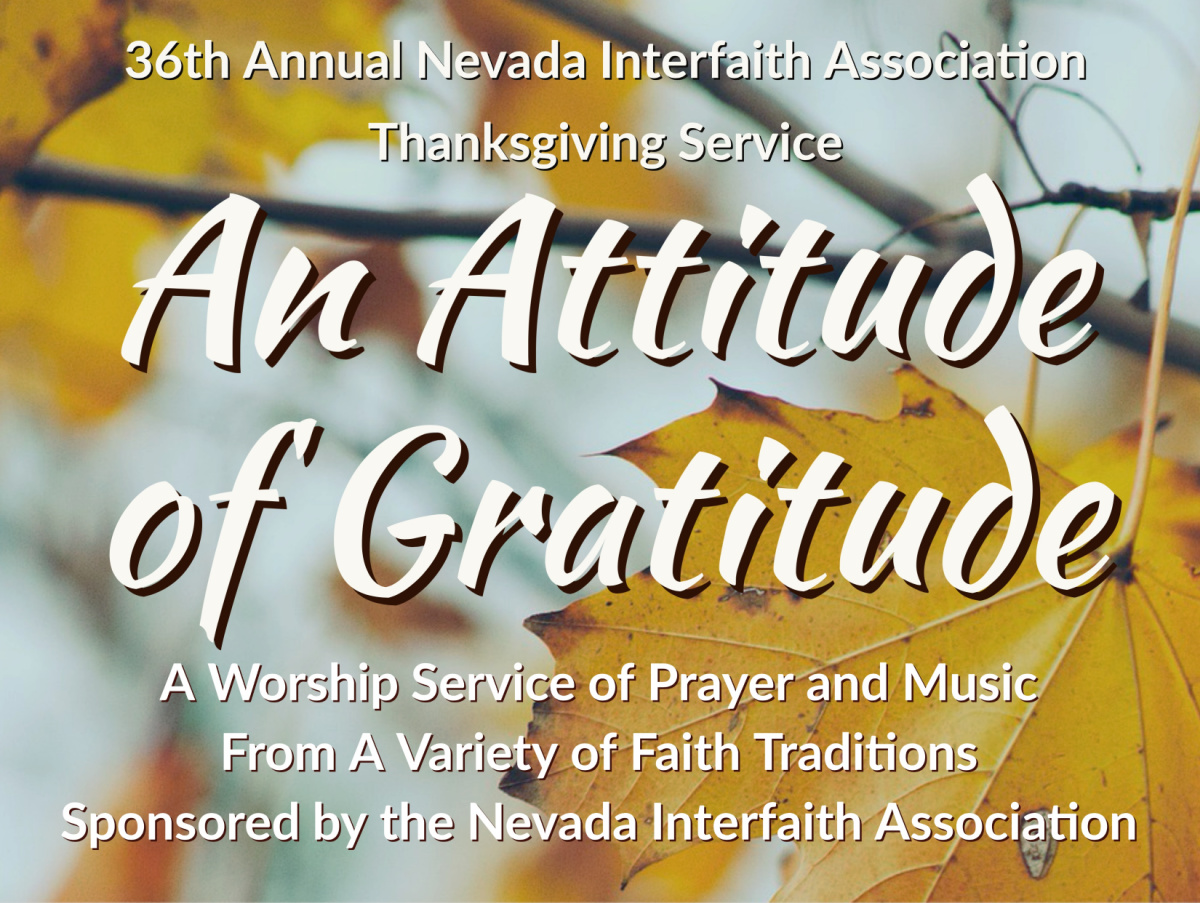 An Attitude of Gratitude
A Worship Service of Prayer and Music
From A Variety of Faith Traditions
Sponsored by the Nevada Interfaith Association
We come together as God's children to enrich our lives through interfaith experience.
During the service individuals from various faiths will express praise and thanks according to their faith traditions.
Portions of this service have also been selected to represent those elements of worship that are shared by all our traditions.
Sunday, November 21, 2021, 7:00 PM
Immaculate Conception Catholic Church
2900 N McCarran Blvd, Sparks, NV 89431
*Masks are required